LOCAL BUSINESS
LOCAL SUPPORT
Memory Lane Computers offering all inclusive I.T. Solutions
With the most comprehensive selection of professional technicians in Southeast Alberta, we offer industry recognized certifications and factory authorizations, and all of our technicians are A+ certified. Whatever your computing need, we can help you find the answer.
Customized packages
Regular system updates & patches
Comprehensive remote monitoring
Dependable service
Small to large business
Service plans
Strength based solutions from our
12 certified technicians.
Cutting edge technology
Cloud IT
Regular backups
Integrated security
Proactive maintenance
Website hosting
Emails
High Speed Internet (ADSL)
Technology Partners
& Affiliates
We prevent issues before they become problems.
We have you covered.
Our certified technicians will keep your system running smooth and efficient.
Work securely anywhere, anytime. Always stay connected.

Aaron R.
Happy Customer
Brought my gaming pc to them, after having a black screen issue that had me stumped. They were able to diagnose and fix the issue within a day, and also pointed out my cpu didn't have adequate cooling. Awesome customer service. Definitely check them out for any of your computer needs, including repair and service.

Tara D.
Satisfied Customer
Dave did a great and quick job cleaning my laptop fans and reapplying thermal paste. I told them I needed it done quickly and they had it done within the hour. Very happy. Great service also from Hayden, and quick email replies from Jarrett
Chris N.
Happy Customer
Knowledgeable staff with a variety of expertise and pricing is great!
Craig W.
Relieved Customer
Helped me out with a hard drive of mine that had crashed, they recovered all the necessary files I needed. No complaints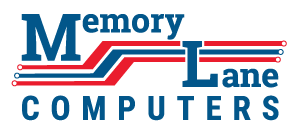 Southern Alberta Computer Experts
Technology Simplified
#121 – 1221 Kingsway Ave
Medicine Hat, Alberta | T1A 2Y2
sales@memlane.ca